Jean-Paul Satre once said that "hell is other people". Well, I disagree. I reckon that hell is other actors. But before I ever get the chance to clamber up onto my high horse, I always manage to totally embody the very essence of everything it is I hate the most about actors.
Here are my 5 things I hate in other actors, but end up doing myself:
1. HOW LOUD WE ARE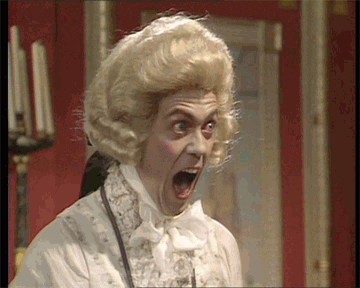 How many times have you been in a pub, quietly enjoying a beverage with some friends when your conversation has been cut short by the piercing guffaw of some bell-end sat on the opposite side of the room?
9 times out of 10, that bell-end will be a fellow thespian.
You roll your eyes and pretend that type of actor is a totally different breed from you. Whereas you command the attention of the room with your natural charisma and rapier wit, these pretenders beg for attention with all the grace and dignity of a dockside harlot.
Four drinks later and you've mounted the bar, regaling everyone with your pitch perfect rendition of "On My Own" from Les Mis. Your impromptu audience is so blown away by your powerhouse performance, they're too awestruck to clap as you're dragged out of the building by security.
"No trainers, no tracksuits, no showtunes."
2. SUGAR COATING OUR CAREERS
Teerapun freedigital photos
What we say:
Actor 1:"I'm really good. Just come off this amazing UK tour of Dick Whittington… Yeah yeah I was lucky enough to play the lead in it so yeah it was great… hard work, but you know me, love to stay busy!"
Actor 2:"Oh that sounds amazing! Yeah, I've just been seen for this great feature film by a really promising young director!"
What we mean:
Actor 1: "Just finished a Theatre In Education tour of Dick Whittington, I was paid slave wages to stumble about in a smelly cat suit infront of hundreds of screaming children in the roughest schools this side of Harare. Every day was a constant struggle not to have a breakdown and punch a child right in their stupid bawling face."
Actor 2: "That sounds fucking terrible. I went to a dodgy casting I saw online. It was held by this creepy guy who smelled of cat food and kept staring down my top."
3. NAME DROPPING
No matter how small a part we played in whatever movie/commercial/stage production that featured a star, or if a star came to see a fringe production we were in, we'll continue to refer to them on first name basis till the end of time. Kind of like how Julie (Walters) really enjoyed my performance at the Kings Head last summer.
Yup.
Good old Julie.
4. "SO, WHAT ARE YOU UPTO?"
We all know how much we hate this question. It's a double edged sword. If you're between jobs, you feel like crying inside when this question comes up and if you're doing well you feel bad for sounding like you're bragging. You tell yourself you're not going to ask this question anymore, if your friends are doing well they will let you know. Then, without fail, every time you bump into another actor this question slips out of your mouth.
5. ACTORS' STATUSES
You're sat in your pajamas eating Special K out of a coffee mug. You check your email for the 12th time this hour. Still no emails from anyone.
You log onto Facebook and get confronted with this.
INSIDE MIND: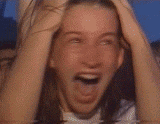 IN REALITY: